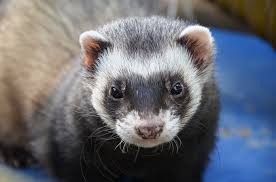 Primal Formulas are produced using only the freshest, 100% human-grade ingredients. Our poultry, meat, and game are antibiotic and steroid free without added hormones. We incorporate certified organic produce, certified organic minerals, and unrefined vitamins to fortify our complete and balanced diets. All Primal Formulas contain fresh ground bone for calcium supplementation. This combination of ingredients offers optimum levels of the amino acids (protein), essential fatty acids, natural-occurring enzymes, and necessary vitamins and minerals that are the building blocks for your pet's healthy biological functions. All of the ingredients found in Primal Formulas are procured from ranches and farms throughout the United States and New Zealand that take pride in producing wholesome raw foods through natural, sustainable agriculture. Primal Formulas offer you the convenience and benefits of a well-balanced, safe and wholesome raw-food diet without having to grind, chop, measure or mix the ingredients yourself. At Primal Pet Foods, we have taken the time to carefully formulate and produce a nutritious, fresh-food diet that is easy for you to serve and delectable for pets to devour. The proof is watching them lick the bowl clean while thriving happily and healthfully.
Frozen Chicken Ferret Soup Recipe
My ferrets fell in love with this food. At first, they would not eat it without making into a soup, which they were already used to. Here is how I prepare on serving for two ferrets. If you have one ferret you can cut this in half, or increase the amount for more ferrets.
3/4 cup of frozen chicken.
1/8 cup of hot water
1 teaspoon Ferretvite – 8 In 1 FerretVite Multi-Vitamin Paste, 4.25-Ounce

1/4 teaspoon ArthryDex (Pet Supplement) –  ArthryDex – 1 lb canister
I mix a little water into the frozen food. I place over the stove top for about 30 seconds, this helps it to thaw in the plate.
When it softens, I mix in the rest of the above ingredients to make a soupy texture.